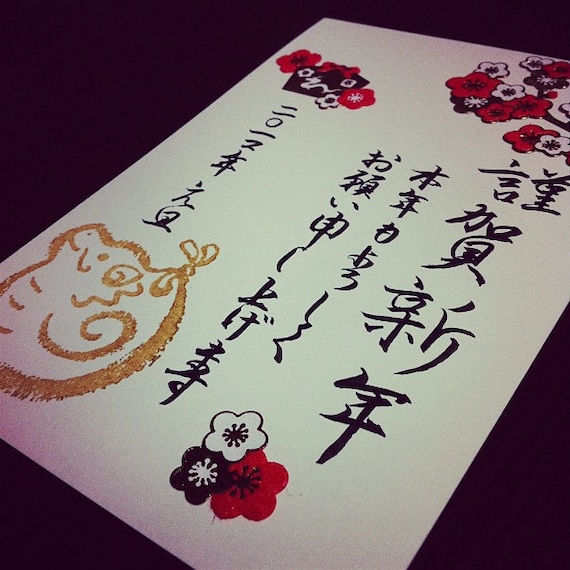 In Japan, at New Years, people send out lots of these postcards, called "nengajo". They are kind of like Christmas cards, only families send out HUNDREDS of them – ranging from generic ones, to custom made ones with photos of the new baby, the wedding, or any other news they wish to boast about.
My very talented friend Joanna is making GORGEOUS Japanese New Years cards – hand made with her very own calligraphy skills.
How cool would it be to send out cards as original as this, this year? If you're interested, check out her shop on Etsy!